God-talk is a ministry of and operated by the Shining Lights Trust (SLT). The SLT is a registered Charitable Trust in New Zealand (CC48320)
• Donations are therefore tax-deductable •
The resources have been created by a team of current and past youth leaders. You can contact one of us at team@godtalk.nz.
It is one of many resources created by the All Together team to help NZ churches to better serve their mission. Find others at AllTogether.co.nz.
Involvement with NZ church youth ministries is declining significantly in New Zealand – yet 90% of those who come to faith in Christ do so before the age of 20.  We believe there is a clear and compelling need for a new youth initiative in New Zealand, on behalf of all the authentic Christians who in our nation, and who contributed to our nation's history, and to our heritage as westerners!
CASE STUDY: In a community with a High School between of 900 to 1000 students, 180 were in a youth group 25 years ago, 80 were 15 years ago, and less than 35 are today. If we multiply this by 15 cities and 100+ towns, it paints a picture.
THE SOLUTION
We hope to create an online resource that provides collections of 5-minute long video-tutorials, in three areas. Youth, youth leaders, regional overseers and national youth leaders can all freely access and utilise this resource.  We believe these digital resources are priority-needs for the New Zealand Church. We identify them as distinct gaps in the work that currently exists. It is essential that our nation's youth ministries know their mission, and are equipped to serve it.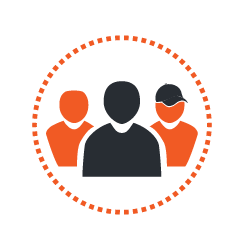 2.
LEADERSHIP TRAINING
Youth leaders will be provided with 12 leadership-training video-tutorials (with discussion guides) on how to (i) build an outreaching culture, and (ii) how to attract crowds and facilitate some great outreaching programmes.
Youth leadership teams can watch these to learn together. When the person leading the youth ministry chances (which happens every 2 years on average) the church's pastor can ask the new youth leader to look at these videos — enabling the new youth leader to know what their God-given mission is, and how they might lead their group in it.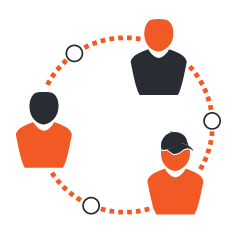 3.
SCHOOL GROUPS
A decreasing number of secondary schools have Christian groups in them, and while there are occasionally regional efforts to connect school groups together, there is nothing national (as measured by having groups in 8 or more provinces) at this point in time.
The hope is therefore to create 10 leadership-training video-tutorials on how to run an effective group in their secondary school (while also, providing a 'mandate' for these groups that teachers and Principals might respect), to help believing students to represent Christ well to others in their school. The hope would then be to provide monthly testimonial videos via FB to encourage and resource groups with ideas.
The suggested ethos for school groups in the videos will be (1) that they be able to be student led, yet adult encouraged (2) that the focus is 90% to bless the school, and only 10% about the content / the gospel, (3) that the approach is kept very simple: (i) Partner – with other students of like mind (ii) Pray, (iii) Plan, (iv) Do. Note: Some great resources already exist that carry these values like 101 ideas for school groups from 'New Generation' here.
WE INVITE YOU TO BE PART OF THIS INITIATIVE
Will you help this to happen?
Would you like our free e-updates?
If you are a young person, youth leader or church leader you can subscribe for updates below